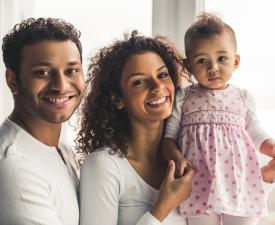 Customized Community Outreach
Our Community Outreach, Research and Education (C.O.R.E.) program provides fully customizable precision medicine solutions for any patient group, including individuals with high hereditary cancer risk, inpatient populations and underserved communities. 
Successful Partnership Programs
Programs can be customized to fit the needs of the unique community you wish to serve.
Information is Power
Men and women living in five counties in Northern Alabama are eligible for free or reduced-cost hereditary cancer testing through the Information is Power initiative. Over 5,000 tests have been performed through the program.
Epilepsy Digital Health Trial
The Epilepsy Digital Health Trial with Stanford University and doc.ai, is focused on how Artificial Intelligence (A.I.) can help identify the right treatment for the right patient at the right time. More than 3.4 million people in the United States suffer from epilepsy.