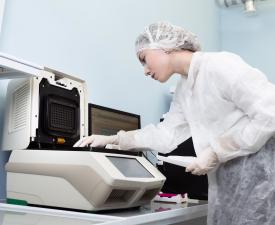 Kailos Iota™ Liquid Biopsy
Next Stage in Liquid Biopsy Technology
Kailos IotaTM combines TargetRichTM, our foundational genetic enrichment technology, with next-generation sequencing and statistical machine learning that results in a highly specific cancer assay of multiple solid tumors at all stages.
The Iota assay detects methylation differences in a person's blood sample, the superior choice for early disease detection. The process of detecting these changes is called a methylated liquid biopsy and it can be used as a companion to standard imaging protocols such as mammograms and low dose CT scans among others. Because methylated liquid biopsies can be performed more frequently for screening, treatment and recurrence detection they are expected to improve patient outcomes and increase participation in screening programs.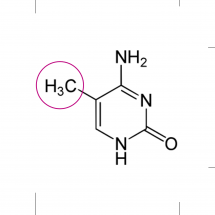 Cytosine is one of the four bases that make up DNA. The addition of a methyl (CH3) group to the 5th atom in the ring turns it into 5-methylcytosine; this methylation of cytosine plays a role in regulating the expression of genes. For instance, when a gene's promoter region is methylated, the expression level is often reduced. Kailos scientists evaluated thousands of pairs of samples with and without tumors to identify sites that are methylated differently between normal tissues and cancer.