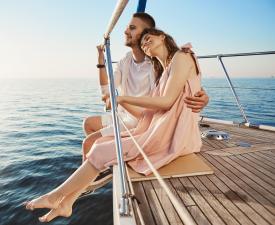 Inspexion™ Pharmacogenetic Testing Service
COMING SOON - Delivering the Promise of Precision Care to Patients
Pharmacogenetics is the study of how variations in genes affect the way medication is metabolized or processed in an individual. Understanding the specific differences in a patient's genes can assist physicians in choosing the safest, most effective medications and dosages based on each person's unique physiology. Our Inspexion™ Pharmacogenetic Testing Service utilizes next generation sequencing to deliver the highest quality and most comprehensive pharmacogenetics information available today.
What's in the Kit?
Sample collection is easy and painless. Simply rub the inside of your cheek
with the sterile swab included in the collection kit and mail the swabs
to Kailos Genetics in the provided envelope. Results are released
to you and your physician within two weeks of sample receipt.
Genes Included in the Inspexion™ Pharmacogenetic Testing Service

Areas of impact - Mental Health, Gastrointestinal, Pain Management, Oncology, Cardiology, HIV/AIDS and more.
Medications should never be adjusted based on pharmacogenetic testing results without first consulting your healthcare professional.
Frequently Asked Questions