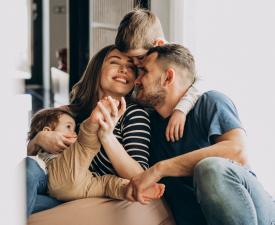 Expedio™ Hereditary Cancer Testing Service
Genetic Knowledge is Power
The Expedio™ Hereditary Cancer Testing Service assesses whether or not you are at an increased risk of developing cancer due to inherited changes in your genes. Our test provides your physician with specific information about your genes that can provide great insight into healthcare decisions, such as enhanced screenings, treatments and preventative measures, that may greatly affect your future health and quality of life.*
What's in the Kit?
Sample collection is easy and painless. Simply rub the inside of your cheek
with the sterile swab included in the collection kit and mail the swabs
to Kailos Genetics in the provided envelope. Results are released
to you and your physician within two weeks of sample receipt.
Genes Included in the Expedio™ Hereditary Cancer Testing Service

Each genetic variation screened has scientific evidence supporting an increased risk associated with breast, endocrine, gastrointestinal, genitourinary, gynecologic, hematologic, nervous system, soft tissue, bone, and skin cancers.
*The Expedio™ test is only available to those 18 years of age and older.
*Not available in the states of New York and Maryland.
Gain a Better Understanding of Your Hereditary Risk
Expedio™ Hereditary Cancer Risk Test
Frequently Asked Questions