Intermountain Healthcare Contracts Kailos Genetics to Establish Network-Wide Pharmacogenetic Testing
Kailos Genetics, a CLIA-certified genetic sequencing company, announced they have entered into a partnership with Intermountain Healthcare to establish a pharmacogenetic testing platform for the healthcare network.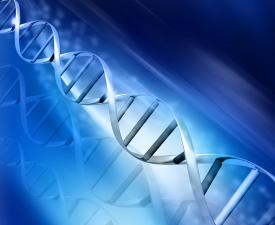 Pharmacogenetics is the study of how specific genetic variations affect the way an individual metabolizes medication. Understanding which genetic variations a patient carries can help physicians better personalize healthcare. Kailos Genetics' proprietary InspexionTM pharmacogenetic testing service is the most comprehensive in the industry.
Through a decade of industry experience and innovation, Kailos Genetics has provided thousands of genetic results to physicians to implement precision medicine solutions. "We combine our expertise in both genetic panel design and Illumina sequencing technology to provide robust, up-to-date pharmacogenetics data that is securely and directly transferred to most Laboratory Information Management Systems (LIMS)," says Brian Pollock, Chief Executive Officer for Kailos Genetics.
"Kailos is committed to delivering the highest quality and most comprehensive pharmacogenetic information available today to help Intermountain Healthcare physicians better serve their patients," says Brian Pollock, Chief Executive Officer for Kailos Genetics.
Founded in 2010 and located at the HudsonAlpha Institute for Biotechnology in Huntsville, Alabama, Kailos Genetics is committed to providing innovative, trusted and affordable genetic sequencing solutions.
Intermountain Healthcare is a not-for-profit health system serving Utah, southern Idaho and southern Nevada.  Headquartered in Salt Lake City, Utah, the healthcare network consists of 24 hospitals, 2,400 physicians and approximately 160 clinics.